Couple's Coaching With Drs. David & Debbie McFadden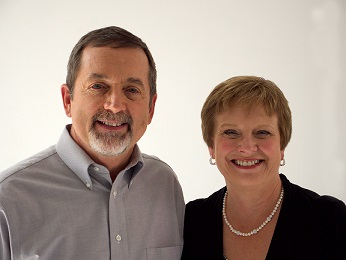 Are you trying to figure out what direction to take in your future as a couple? Maybe "you've lost that lovin' feeling" for one another and you're trying to figure out how to get it back. How do you manage rekindling the flame that has seemingly gone out of your relationship? These are but a few of the problems that couples may be dealing with in their relationships.
These are but a few of the problems that couples may be dealing with in their relationships. Perhaps you see yourself in a few of them:
Your sex life has lost its spark...
You're struggling with some parenting issue...
You feel stuck trying to figure out how to let your grown children go...
Or you're struggling to NOT rescue your children when they have problems or when they are forced to face the consequences of making poor decisions...
Maybe you're frustrated, perhaps even arguing and fighting when you attempt to talk about finances with your partner...
You struggle with your in-law(s) or other family members and their interference in your relationship...
You find it difficult to find things to do with your partner and enjoy each other's company less and less...
In fact, you may prefer to avoid each other vs. do something together?
Your bickering and arguing have reached an unacceptable level and you're not sure how to stop it from escalating...
Your differences (background, upbringing, interests etc.) seem harder and harder to deal with...
All around you feel like you LOVE your partner, but getting through the day-to-day can be downright miserable...
You're not alone if you feel this way. Lots of couples reach difficult moments in their relationship and these are the exact right time to get a little support so small problems don't become deal breakers.
Solutions to these problems and others that may surface are within your reach. However, you may have found you need help recognizing what those solutions are or how to go about making the best choice for your relationship. Let us help guide you as you make your way through the problem to the solution or as you work toward making a particular decision together.
Through the combination of our education, coaching experience and life experience we are equipped to point you in a new and better direction than the one in which you have been heading.
As a couple, you may be having difficulty with an issue or may have even reached an impasse related to that issue. It is not abnormal to need some help figuring out what you need to do. We are here as a team (a couple) to assist you. You may have heard it said, "two are better than one." Sometimes two are better than one when it comes to helping you and your spouse get through a difficult issue or significant gridlock.
David and I are able to provide ideas on how to navigate through the murky waters and get unstuck. We offer a unique service to couples by doing conjoint appointments/meetings where all four of us come together to discuss your problem. David and I listen and each asks questions. We offer our own thoughts and ideas from the male and female perspectives and blend them together in such a way as to provide the best direction available to you.
With this approach to helping you, both of you have someone there who hears your thoughts and feelings from either the male perspective or the female perspective. No one needs to feel alone or "ganged up on." Each of you will be able to understand the viewpoint of the other by listening to and learning from the two of us.
If you're ready, take the next step now and explore couples coaching, call 630-333-3202 for a free 15-20 minute phone/Skype consultation. We will tell you about how our process works and you will come away from that call with the information you need to make a decision about how we can best work together.